Follow-up in the Petitions Committee on Thursday 12 November:
While UK Authorities visited MEPs in Europe House, we created a parallel event in the Theatro Technis in Camden, near King's Cross, on
Our event is now online on the multi-media producer's website http://bit.ly/1lfq8px
Tweets about the official event are on  https://twitter.com/search?f=tweets&vertical=default&q=%23PETIFactFindingForcedAdoptionsUK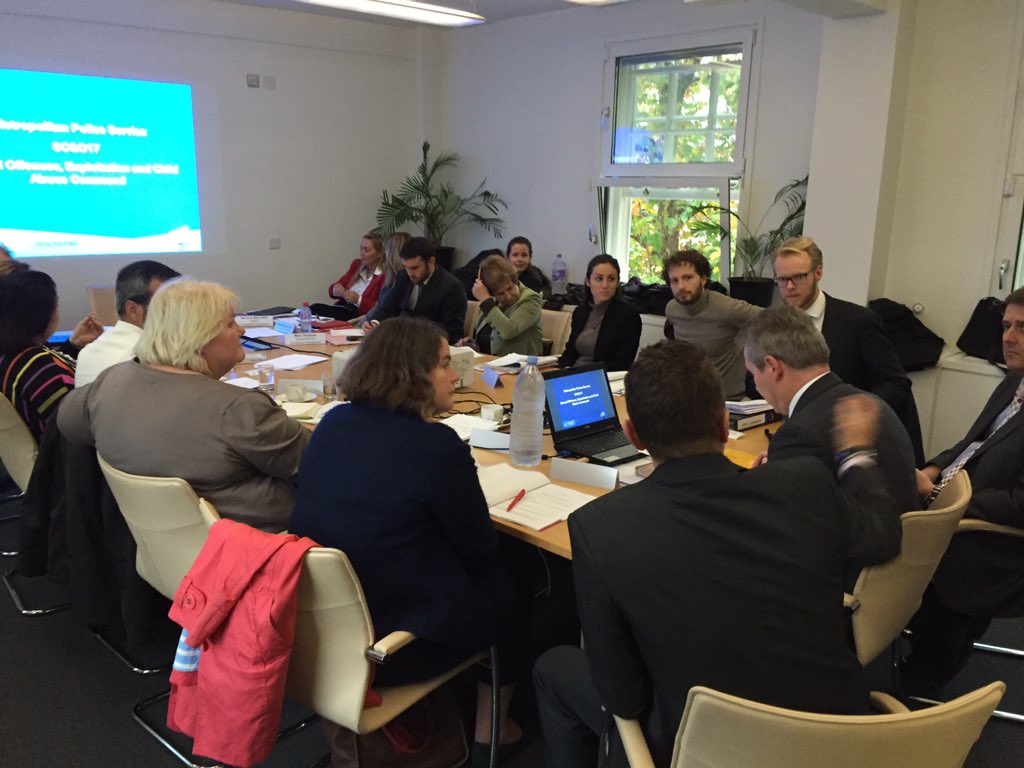 These photos were published by UK MEP Jude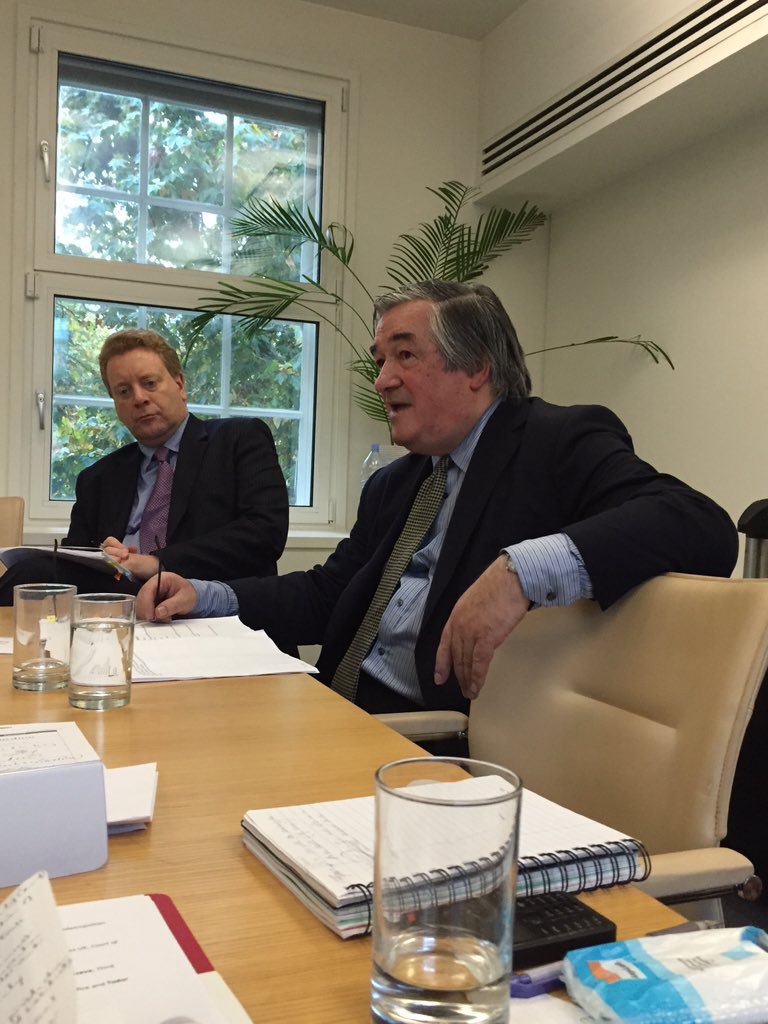 Kirton-Darling.
The MEPs met representatives of
CAFCASS – the organisation supposedly 'representing' children:

Anthony Douglas

, Head of Children and Family Court Advisory and Support Service

Sheila Pankhania-Collins

, Children's Guardian

great Belgian journalist

Florence Bellone

Family Rights Group:

Cathy Ashley

and 

Bridget Lindley

Police:

Steve Williams

, Detective Superintendent in Sexual Ofences, Exploitaton and Child Abuse Command
Inspector

Jim Cook

, Emergency Response Policing Team

Anthony McKeown

, Detective Inspector in charge of the Camden & Islington Child Abuse Investigation Team, Sexual Offences, Exploitation & Child Abuse Command (SOECA), Metropolitan Police Service

Judiciary:

Sir James Munby

, President of the Family Division

Embassy of Latvia in the UK

Mrs Solveiga Silkalna

, Chargé d'afaires

Ms Inga Sergeiceva

, Third Secretary

Consulate of Bulgaria in the UK

Ms Maria Anguelieva-Koleva

, Head of the Consular Office

Todor Krastev

, Head of the Labour and Social Afairs Office

Law Society:

Naomi Angell

, private practice solicitor for the Law Society

Dorothy Simon

, local authority solicitor

Association of Lawyers for Children
British Association of Social Workers

Bridget Robb, Chief Executive

Islington Social Services
MPs
Here is their final Agenda published by the Petitions Committee on Twitter!
Here are the questions that MEPs will be asking on our behalf:
HOW ARE THESE ABUSIVE BUT 'LEGITIMISED' PRACTICES JUSTIFIED???
This PACE report on Social Services in Europe lists the following 'abusive practices' in section 5.4:
unwarranted complete severing of family ties –
frequent recourse to removing children from parental care at birth –
basing placement decisions on the effluxion of time –
"makes a mockery of both children's and parents' rights", the author writes!
frequent recourse to adoptions without parental consent–
para 74: miscarriages of justice have been carried out, because a 

flaw

in the

English/Welsh legal system

 means that adoption orders cannot be reversed in any circumstances – in a 

misunderstanding

 of the "

best interest of the child

" who actually has a right to return to his/her birth family.
Further questions from the veteran of all McKenzie Friends, Ian Josephs, publisher of www.Forced-Adoption.com who has a law degree from Oxford and has been helping parents for over 50 years. He still gets 6 – 10 phone calls a day!
1: Can it ever be right to take thousands of babies at birth  from sane law abiding mothers for « risk of emotional abuse"? If so, when?
2: Research shows that Open Adoption works better than Closed. So why do British Family Courts never permit Open adoptions that could allow children at least some contact with birth parents?
This practice is also listed as 'abusive'.
3: Why are law abiding citizens in UK deprived of their children for risks of things that may never happen? Surely babies should only be taken from those who break the laws not those who keep them?
PREGNANT MOTHERS GO ABROAD
4: Only from UK do hundreds of pregnant mothers flee  to  Ireland, France, Spain and N.Cyprus etc to give birth in safety from UK Social Services. Surely this mass flight of pregnant mothers that happens nowhere else in the world indicates that something is badly wrong?
5: When UK mothers do flee to other countries and to give birth or to avoid UK Court proceedings for care orders on their children; why do Social Services pursue them and take proceedings in those other countries to retrieve the children for care in UK instead of leaving the foreign local social services to deal with the situation?
CONTACT BETWEEN PARENTS AND CHILDREN
6: When children are taken into care in UK their lap tops and mobile phones are usually immediately confiscated, so that they cannot phone or email family or friends – unlike murderers in prison who can do both. How can this limitation on children's freedom to communicate be right?
7: When children in care see their parents at contact centres they and their parents are forbidden to cry, to discuss their case, to report abuse in care, or to discuss returning home; unlike murderers in prison who can discuss anything they like with their visitors. How can crushing freedom of speech be right?
EMERGENCY POLICE PROTECTION?
8: Why do squads of up to 9 uniformed police arrive so frequently to take screaming frightened children from parents at around 7am from their beds and cart them off to isolation from family and friends?
PHYSICAL, SEXUAL and EMOTIONAL ABUSE
9: The number of children taken from parents for physical or sexual abuse has dropped, whilst the numbers taken for undefined emotional abuse has nearly doubled in the last five years as a percentage of the whole (judicial statistics). Could that be because children sexually or physically abused make poor adoption material?
IT'S POLICY!
10: Can it be right that social workers who all have adoption scorecards are named and shamed within their own organisations, if they do not achieve adoption targets? Surely this gives them an incentive to recommend forced adoptions when other solutions are possible and more desirable?
11: "Innocent until proved guilty" has been replaced in the UK family courts by "guilty if their guilt (smacking or injuring their child etc) is more probable (51%) than their innocence"; and as judges usually consider the allegations of social workers to be probably more reliable than the denials of parents, the result is that parents once accused are usually found to have neglected or abused their own children.-Surely "innocent until proven guilty" is a fairer standard of proof?
IT'S LEGITIMISED CRUELTY!
12: There are many cases in the UK where law abiding parents have been imprisoned for breaching "no contact orders" made by the family courts by waving at their children in the street, sending a birthday card, speaking to them at a chance meeting and even for posting "happy 21st birthday" on the internet.(yes 21st !). Surely such orders should be made illegal when such parents have never been convicted of harming their children?
The Theatro Technis is the home of the Cypriot immigrant community, produced a play on a forced adoption in the 80s, on an abuse survivor's experience earlier this year and now promotes our event here.
Initiated by Cypriot / Russian immigrant David Edmond Efthyvolou, our parallel 'cyber event' facilitates conversations on a number of levels:
One fine day, nobody will be able to hide anything from anybody any more – let alone any of our five issues:
Due to 'typical' techno-glitches on the day, our contributors comprised:
Panellists:
George Eugeniou, Founder of Theatro Technis
http://www.theatrotechnis.com/
Deborah Mahmoudieh, EU Law Specialist and Video Publisher
https://www.youtube.com/user/debdah
Maggie Tuttle, Founder
http://childrenscreamingtobeheard.com/
Dr Rainer Kurz, Clinical Psychologist & Victim Advocate
Neelu Berry, Child Rights Activist and Victim of 'Hampstead Scandal'
http://hampsteadchristchurch.com/neelu/
Skype Speakers:
Ian Josephs, publisher Forced-Adoption.com and 'Veteran McKenzie Friend'
with law degree from Oxford, having helped parents for over 50 years
Klaus Zinser, German EU Petitioner without access to his son
due to failures of UK Courts and the EU Commission
Co-Creators:
David Edmond Efthyvolouo, Video Archivist and Web Publisher
http://aspects.duckdns.org/
Sabine K McNeill, EU Petitioner and Web Publisher
https://www.change.org/p/eu-parliament-abolish-adoptions-without-parental-consent
Belinda McKenzie, Human Rights Activist since 1997
http://belindammckenzie.wordpress.com/
Related articles